We develop, build, manage and invest in quality housing
where our families would be proud to live.

We believe in mutually beneficial, win-win relationships. Some of our partnerships have lasted three decades or more. As we see it, our greatest strength is the people and partners within the JES family of companies.
Memorial Hills, a new low income housing tax credit development located in Joplin, Missouri, held their Groundbreaking Ceremony on Tuesday, March 13, 2018. Community leaders and development partners celebrated the commencement of construction along with the rest of the community. More than 50 community members attended the celebration, which included a brief program with The Honorable Mayor Michael Seibert of Joplin, Missouri as the keynote speaker of the event.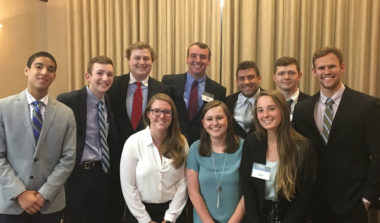 JES Holdings and its affiliate companies hired 11 new interns at the beginning of the summer. To start off their internship, the JES Columbia office hosted three days of intern orientation from June 11 through June 13, 2018. The intern orientation began with a day full of introductions to our companies and employees. This included learning about company culture, tax credits, affordable housing and an introduction to management.