The monthly new hire orientation took place in the beginning of February in Columbia, Missouri. Please welcome our new employees to the JES Holdings family of companies!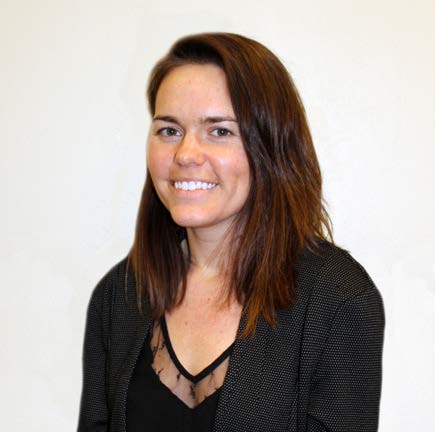 NIKKI SKIPPER
Leasing Specialist – AEP
Nikki accepted the role of Leasing Specialist with AEP in February. In her position, she is responsible for leasing units for new developments, marketing the property to the community and assisting the Property Manager with day-to-day operations. Previously, Nikki worked in Leasing for student housing in Statesboro, Georgia. Nikki enjoys reading, hiking and spoiling her cats in her free time.
JILL RESCHKE
HR Manager – CHM
Jill joined the CHM family in December. In this role, Jill provides leadership, consultation and support to the CHM teams on HR related issues, such as employee relations, development, training and recruiting. She is a graduate of Pittsburg State University and comes to us with over 15 years of HR experience. Jill enjoys spending time with her daughters and traveling in her free time.
BRYCE PIERCE
Property Manager – Memorial Hills
Bryce accepted the position of Property Manager for Memorial Hills in December. While this new property is being built, Bryce is assisting on our Neosho properties. His responsibilities include managing day-to-day operations, collecting rent, focusing on resident retention and processing new applications. In his free time, Bryce enjoys spending time with his daughter and watching sports.
ELI ELMLINGER
Concrete Foreman – Metro
Eli joined the Metro team in May of 2017. As the Concrete Foreman, Eli monitors and maintains the concrete at our properties to ensure safety of our residents and staff and makes sure we are complying with local codes. Eli joins us with 17 years of experience in commercial construction. When he is not at work, he enjoys spending time with his kids and participating in outdoor activities.
TROY WILSON
Project Engineer – FWC
Troy started with FWC as an intern in May of 2016. He joined us as a full-time Project Engineer after his graduation from Georgia Southern in December. In this role, he is responsible for checking dimensions in accordance with plans and specifics, quality control of the job site, checking for safety concerns or issues and oversight of all subcontractors on the project. In his free time, Troy enjoys golfing.
ERIN O'FLAHERTY
Leasing Specialist – The Lofts at Lafayette Square
Erin was hired as a Leasing Specialist for The Lofts at Lafayette Square in December. Her responsibilities include assisting potential residents with finding a home they will love, building community relationships and coordinating social events. Erin graduated from University of Central Florida with a degree in Legal Studies. Before joining FWM, Erin worked in digital marketing.
ALEXIS MOUSSAVI
Leasing Specialist – AEP
Alexis joined the AEP family in November. She is responsible for leasing units at new developments and sets a goal of 100 percent occupancy. Alexis also serves as a liaison between the community and the new property. Alexis is a graduate of The State University of New York. During her time there, she earned a bachelor's degree in sociology and communication. When she is not working, Alexis enjoys traveling.