JES Holdings dedicates a large amount of time and effort to developing future leaders in the real estate industry. Our largest program is our current internship program that we sponsor with partner universities. We provide opportunities through this program for future professionals to be exposed to a successful, dynamic working environment and to learn skills imperative to launching a successful career.
If you are interested in a career in the real estate industry, gaining valuable hands-on learning experience and applying your education, then this program may be the one for you. Our internship program offers flexible, part-time hours during the school year and potential full time opportunities in the summer.
Madison Galloway
FWC - Project Engineer Intern
Madison Galloway is studying Architectural Engineering at The University of Alabama, with an anticipated graduation date of May 2019. Working for JES Holdings will serve as her first internship during her college career. Outside of school, she volunteers with Al's Pals to help teach children how to make healthy choices.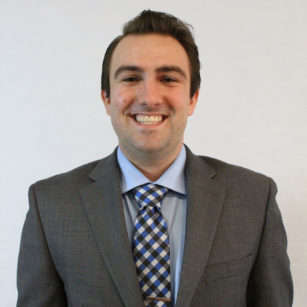 Jack Meyerhoff
AEP - Transactions Intern
Jack Meyerhoff received his undergrad in Political Science and now studies Tax Law at the University Of Missouri School Of Law. He previously worked as a law clerk at Faber & Brand, LLC and Eng. & Woods. He is the President of The Federalist Society, Treasurer of the Tax and Transactional Law Society and is involved with The Veterans Clinic, The Entrepreneurship Legal Clinic and the Phi Delta Phi Legal Honor Society. Jack will graduate Law School in May 2018.
Sam Ranzetta
AEP - Transactions Intern
Samuel Ranzetta studies Law at the University of Missouri with an emphasis in Transactional Tax Planning. He previously worked as a law clerk at the Entrepreneurship Legal Clinic and as a course instructor for Survey of Business Finance. Samuel will graduate in May of 2018.
Suzanna Smith
AEP - Leasing Intern
Suzanna Smith studies Marketing at Georgia Southern University in Statesboro, Georgia with an anticipated graduation of May 2018. She previously worked as a leasing associate for IMS Management at the Hamptons. Suzanna is a member of the Phi Mu sorority and has done volunteer work for the Salvation Army, Relay for Life and the Annual Schenkel Invitational.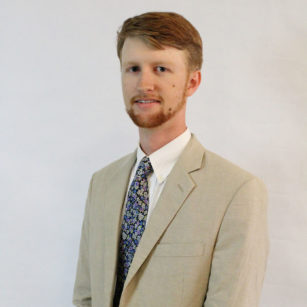 Randal Porterfield
FWC - Project Engineer Intern
Randal Porterfield studies Building Science at Auburn University. He previously has experience as a co-op at Altec Industries, a Design Engineer Intern and during the following semester, as a Manufacturing Engineer Intern. Randal will graduate in May 2019.
What some of our past interns say about the program: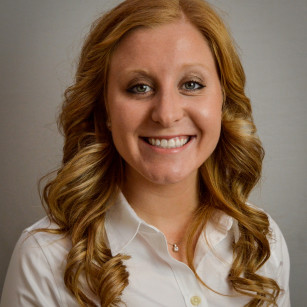 Kaitlin Roweton
JES - CREATIVE MARKETING MANAGER
Started as an Intern: 4/2/2012
Hired as an Employee: 5/27/2013

"In addition to the valuable real-world experience I was given as an intern with JES Holdings, the company was willing to work with my college course load during the school year. Upon graduation, I was offered a full-time position as a Graphic Designer. I considered myself fortunate to advance in an industry that is constantly changing and growing.   JES Holdings supports my work and challenges me with a diverse portfolio of projects across all six companies.   I currently hold the position of Creative Marketing Manager and have been an integral part of establishing inventive policies and procedures that help our department deliver projects more efficiently."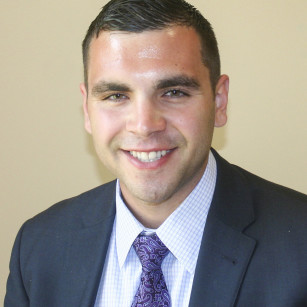 Tony Timmerman
AEP - DIRECTOR OF UNDERWRITING
Started as an Intern: 5/28/2013
Hired as an Employee: 5/19/2014

"As an intern with JES Holdings, you have the ability to wear different hats throughout the summer. I had the opportunity to work with our underwriting, asset management, transactions and construction teams. This allowed me to experience diverse business situations and become more knowledgeable about the company's business and culture. This led to my decision to join the company."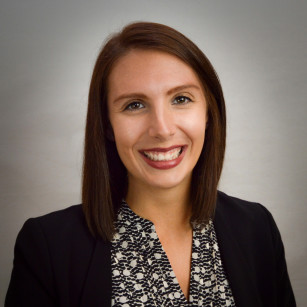 Jordan Anderson
JES - HUMAN RESOURCES GENERALIST
Started as an Intern: 4/5/2012
Hired as an Employee: 5/29/2013
"Since starting with JES as a Human Resources intern, I have had nothing but positive experiences.  During my internship, I was assigned meaningful tasks that helped me to grow as a human resources professional.  My transition into my new role was seamless. JES continues to help expand my knowledge through career development and training programs."
Ellen Vossbrink
AEP - FINANCIAL ANALYST
Started as an Intern: 6/2/2009
Hired as an Employee: 6/1/2010

"From my start as a Property Management Intern, JES Holdings has given me many opportunities to grow and develop benefiting both myself and the organization. After graduation, I worked in both leasing and asset management. It is obvious how much JES lives their core values by going above and beyond to further employee's knowledge and skill base. Through training seminars, guidance from the executive team and directors, and exposure to a multitude of projects, my experiences have given me an opportunity to gain a sharper perspective of our business and culture."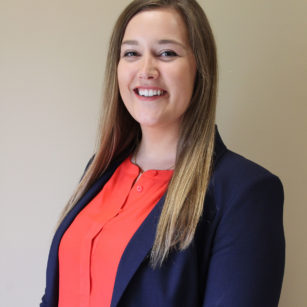 Nicole Bunte
JES - STRATEGIC COMMUNICATIONS COORDINATOR
Started as an Intern: 5/31/2016
Hired as an Employee: 5/30/2017
"Since starting as a Marketing Intern with JES Holdings, I have had such a positive experience with the company. As an intern, I was given many privileges and responsibilities that helped me grow as a professional. After graduating,  I was given the opportunity to work full time with JES Holdings as a Strategic Communications Coordinator. The incredible amount of learning about different industries and gaining significant workplace experience with JES Holdings during my internship led to a seamless and exciting transition into my new position. Throughout my experiences with JES Holdings, the amount they value their employees is evident, which makes it a great place to build a career."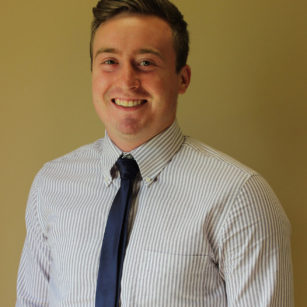 Jacob Renie
JES - MARKETING COORDINATOR
Started as an Intern: 5/23/2016
Hired as an Employee: 5/30/2017
"JES Holdings always made sure that I was being utilized and was flexible with both my career path and my school work. I had a very tough senior year and they went out of their way to accommodate me so that I could continue working. I started out doing a lot of design work, but when I indicated that I was more interested in strategy they immediately started transitioning me and allowed me to grow within the company."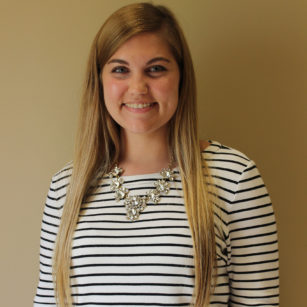 Carley Wells
JES - HUMAN RESOURCES COORDINATOR
Started as an Intern: 1/20/2016
Hired as an Employee: 6/6/2017
"As a Human Resources Intern with JES Holdings, I was able to experience all areas of HR.  This was an incredible growth opportunity as I was able to apply the concepts I learned in the classroom to a real business setting.  I also gained knowledge of all operating companies and how the HR department worked to support each.  As an intern, I always felt valued and that my work was making an impact.  This allowed a smooth transition into my new role as HR Coordinator.  The foundation from the internship offered a great starting point for embracing new responsibilities."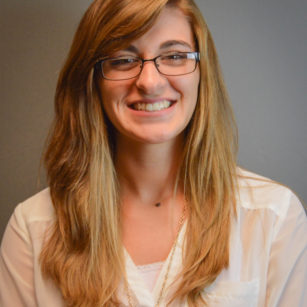 Anna Tayon
FWM - STAFF ACCOUNTANT
"As an Accounting Intern with Fairway Management, I was given many opportunities to grow and learn. As I started right in the middle of busy season, it was a lot of on-the-job training, which was a great way to learn the ins and outs of the business. The tasks given to me helped me further my skills and professional development, and I was able to apply the information that I was learning at Mizzou to the actual work I was doing with Fairway Management. The internship program provided a time for me to grow, learn and ask questions, which ensured an effortless transition into my new role as Staff Accountant."
Katie Blechinger
JES - GRAPHIC DESIGNER
"My internship with JES Holdings has helped me to smoothly transition from a student to young professional. From the beginning, I have been given opportunities to work on projects that emphasize my individual talents and I have always felt like I have a voice within the Marketing Team. Upon being offered my position as a Graphic Designer, the company even allowed me to relocate to the Atlanta office after I expressed my desire to work in a bigger city. Through my experiences, I have always felt that JES cares about my success, listens to my requests and values me as an employee."
Troy Wilson
FWC - PROJECT ENGINEER
"My time as a Project Engineer Intern helped me gain the knowledge I need to be successful. It also prepared me for the responsibility that would be given to me as a Project Engineer, since I had already been introduced to these responsibilities during my internship. My transition from an intern to a Project Engineer has been very seamless because I already was familiar with Fairway Construction and its standards."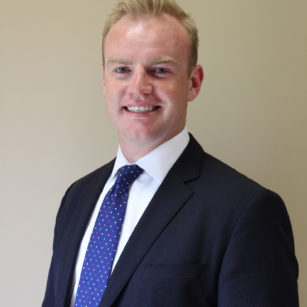 Sam Steelman
AEP - TRANSACTION ANALYST
"My internship with AEP was a fantastic experience. During my initial summer internship, I participated in a great program with several other interns from other departments. The program challenged me personally and professionally. It also provided me with ample opportunity to engage with current employees, attend numerous company-wide events, test my own knowledge and, most importantly, learn invaluable leadership and communication skills. Following that summer, I continued to intern for AEP throughout law school before eventually being given the opportunity to work for the company as a full-time employee. Needless to say, I accepted the position and am confident my employment with AEP will continue to provide me with opportunities to succeed in life."
Brian Bell
FWC - PROJECT ENGINEER
"After accepting an offer as a Project Engineer Intern with FWC, I had no idea what to expect. My internship consisted of many long, hot summer days, which helped me grow a respect for the need to start somewhere humble in order to grow your career. Following my internship, I committed to an eight month CO-OP with FWC, which then led to a full-time position. Throughout my time with FWC, I have learned that there are many opportunities to be successful and that every employee is unique in his or her abilities, which ultimately results in a beautiful and functional product in which families are proud to live in."