In October, Ironton Estates celebrated Halloween and the beautiful fall weather with a few contests!
Their first contest was their annual Halloween porch decorating contest. Residents who wished to compete prepared their porches and then photos were sent out for voting. Other residents, local members of the community, employees at the JES Holdings home office and other Fairway Management regional employees all voted on the winner. While all of the porches were impressive, Ellen Green was announced the winner of the contest!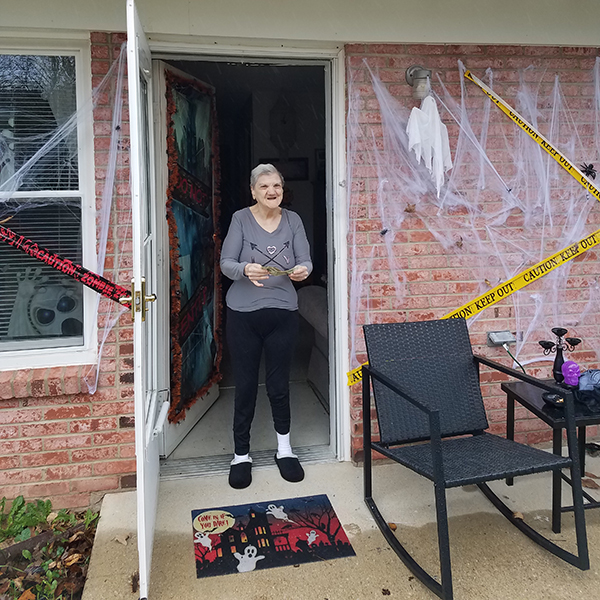 Ironton Estates also had a rent drawing and survey drawing contest around Halloween. For these drawings, a resident's name was entered in the drawing if they submitted a survey or if they paid their rent by 1:00 p.m. on the day the rent was due. The property manager then pulled out the lucky winner's name and gave the winner a cash prize.
Congratulations to all our contest winners!