During the past month, the Ironton Estates team has come together to support and encourage residents while practicing safe social distancing.
Since nearby stores were running out of supplies residents needed, the Ironton Estates team set up a paper products rally for residents in their community room. The room was set up with a supply of paper towels and toilet paper for each resident. Residents were able to receive their essential paper products in turns or at their own home.
As well as supplying needed paper products, Ironton Estates team members and residents worked together to sew face masks out of cotton with felt inserts added for comfort.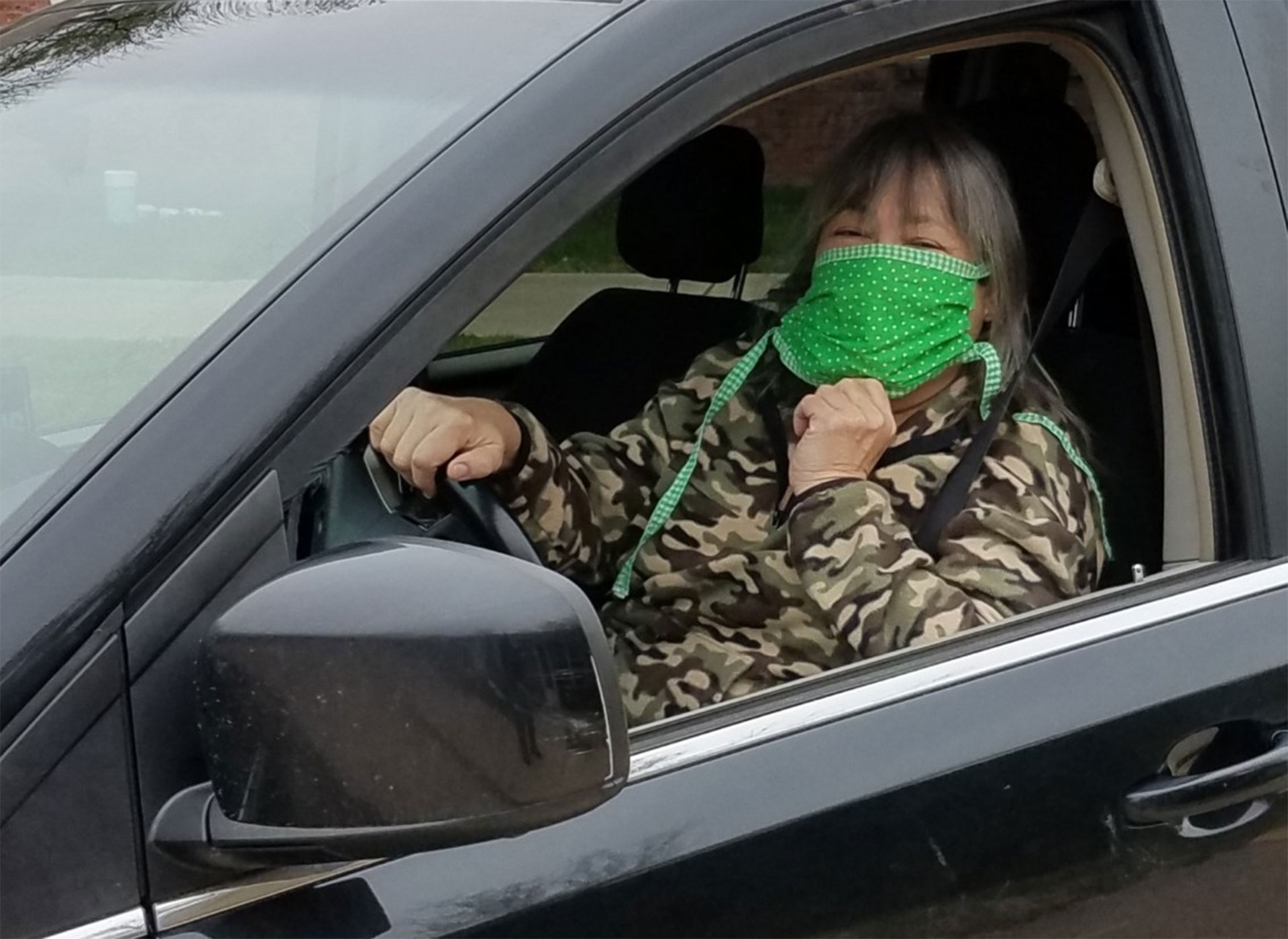 Additionally, due to COVID-19 safety measures, Ironton Estates' regular Easter gathering was cancelled. However, this did not stop the staff from spreading Easter joy to their residents. Handmade cards with chocolate marshmallow bunnies were given to each resident of Ironton Estates, and residents and staff shared pictures of their beloved furry friends throughout the community to help spread joy.
Although social distancing has made resident outreach a little different than normal, the Ironton Estates team has been excited to find new ways to connect with residents! For more information regarding Ironton Estates, visit fairwaymanagement.com/ironton or call us at 573.546.7343.