The monthly new hire orientation took place in the beginning of March in Columbia, Missouri. Please welcome our new employees to the JES Holdings family of companies!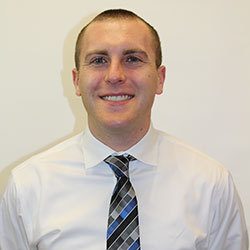 KENDAL ECKERT
Property Manager – Sinclair Estates, Westchester & Walkers Ridge
Kendal accepted the role of Property Manager for Sinclair Estates, Westchester Village of Columbia and Walkers Ridge in February. In his position, he is responsible for day-to-day operations of his properties, collecting rent and most importantly, attending to his residents' needs. Kendal holds a bachelor's degree from Mizzou and previously worked as an Assistant Property Manager for student housing.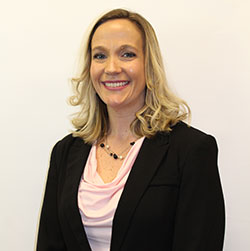 JILL MORGAN
Marketing and Admissions Specialist – CHM
Jill joined the CHM family in March and, for the moment, will work closely with Cross Creek at Lee's Summit. She is developing ways to best market our newest facility to the community through advertising and direct marketing efforts. She is also responsible for providing tours of the facility and assisting families during the transition period. Previously, Jill worked in marketing and volunteer coordinating.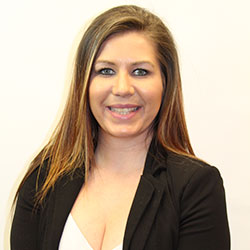 CARRIE MOORE
Leasing Specialist – KC Loft Space

Carrie was hired as a Leasing Specialist for our Kansas City conventional properties in February. Her responsibilities include building community relationships, providing tours to prospective residents and leasing available units. Carrie graduated from University of Central Missouri with a degree in Business Management. In her free time, she enjoys playing softball and riding her motorcycle with her husband.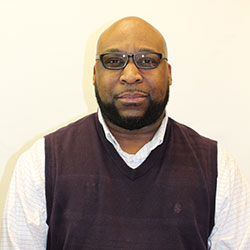 TRACEY BERRY
Leasing Specialist – Metro at 70 Apartments
Tracey accepted the role of Leasing Specialist with Metro at 70 Apartments in March. In this position, he is the first point of contact for potential new residents. He is responsible for providing tours, developing marketing initiatives and processing applications. Previously, Tracey worked as a Leasing Specialist and Administrative Assistant. In his spare time, he enjoys participating in youth mentoring programs.
SHILEEN SKIPPING
Property Manager – Settlement Estates & Riverwood Commons
Shileen joined FWM as the Property Manager for Settlement Estates & Riverwood Commons in February. Among many other responsibilities, Shileen manages the day-to-day operations and budgets for her properties, processes new applications and ensures the properties remain in great condition. When she is not working, Shileen enjoys gardening and spending time with her grandson.
TASHA MCDONALD
Property Manager – Riverbend Estates
Tasha joined the FWM team in February. As the Property Manager for Riverbend Estates, she is responsible for collecting rent, leasing units, administering recertifications and creating social programming for her residents. Prior to working with us, Tasha worked in both the Real Estate and Insurance industries. Outside of work, she enjoys being her children and helping others in her community.
TOMEKA SAXON
Property Manager – Live Oak Villas
Tomeka initially worked with us as a temporary employee, but decided to join us full time in December of 2017. In her role, her responsibilities include managing operations and budgeting, collecting rent and focusing on resident retention. Marketing the property to the community and processing new applications are also part of her day-to—day duties. Outside of work, Tomeka enjoys spending time with her family.