JES Holdings offers a wide range of exciting career opportunities within our family of companies to dynamic, ambitious individuals looking to advance their careers. We operate in several areas across the United States with main operations based in Columbia and St. Louis, Missouri and Atlanta, Georgia.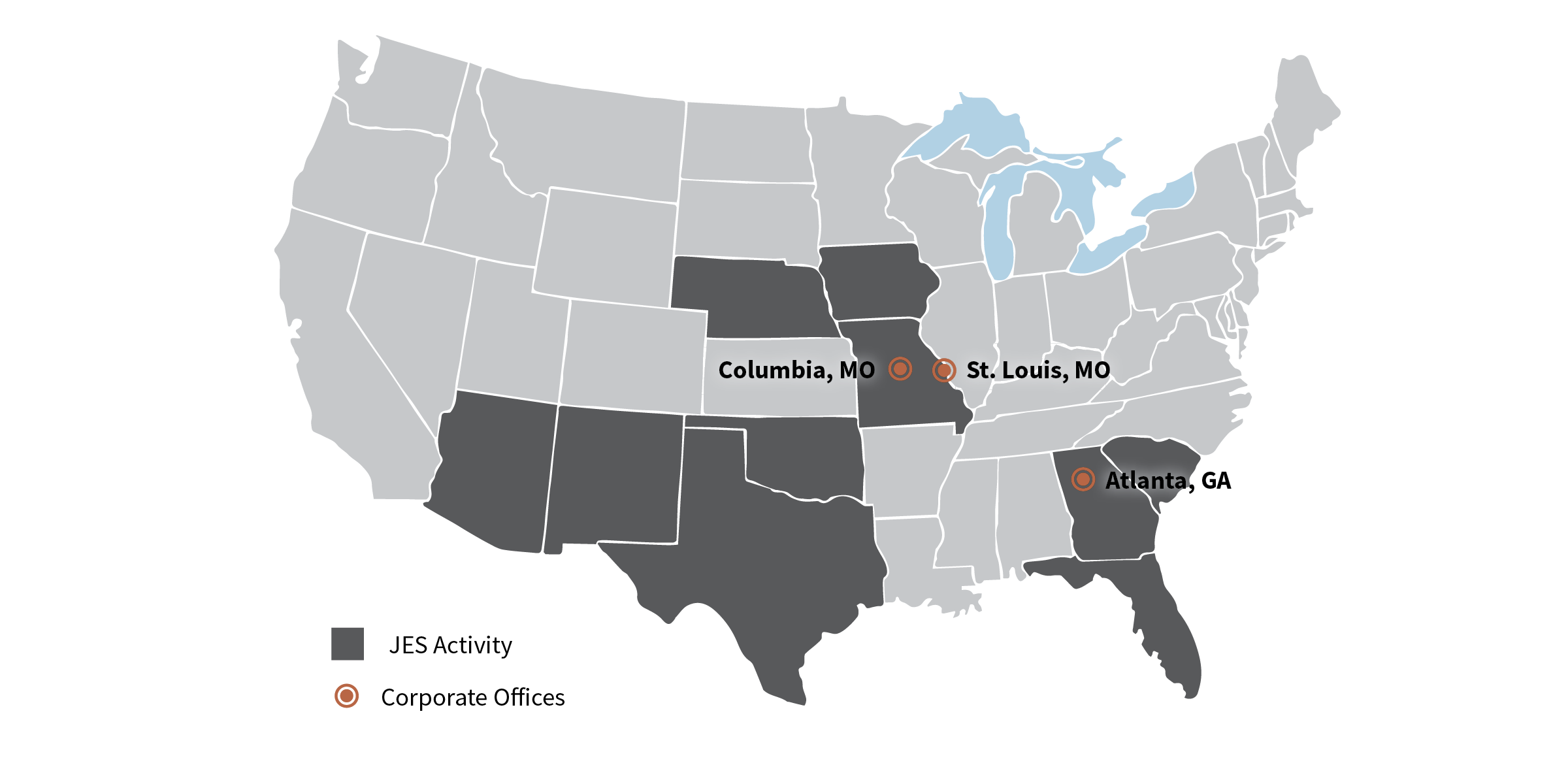 The above map represents all states of JES activity. States with current career opportunities may vary.
See our open positions below and the location in which they are available.
Interested in a career in property management? Find more openings with our Fairway Management affiliate company. Employment opportunities include positions such as regional property managers, maintenance technicians and housekeepers over a ten-state area.